Italian giants AC Milan have their sights set on three contract renewals before the end of this year according to the report from the stables of Italian media outlet Gazzettadello Sport (GdS). It was disclosed that AC Milan want to avoid a similar situation as the likes of GianlugiDonnaruma and HakanCalhanoglu who both ran down their contracts with the Rossoneri to join French giants Paris Saint Germain (PSG) and city rivals Inter Milan respectively.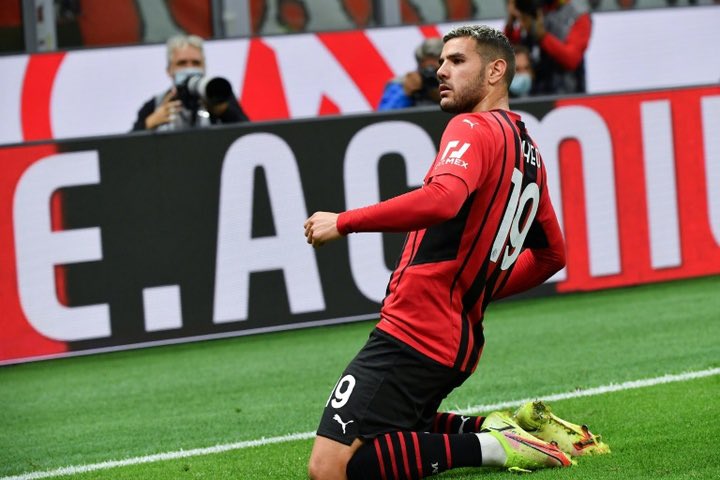 AC Milan are determined to solve the contract issues within their squad just like they did with Italian player Davide Calabria and more recently with Belgian international Alexis Saelamaekers and Danish centre back Simon Kjaer.
Milan officials didn't want to let Donnaruma and Calhanoglu leave the club on a free transfer this summer. However, they could not do anything after the two players ran down their respective contracts at the club. While Euro 2020 winner Donnaruma has not faced AC Milan since he left for PSG in the summer, Turkish playmaker Calhanoglu has come back to haunt the Rossoneri when he faced them in the league at the weekend. For Donnaruma, the Italian shot stopper is unlikely to face Milan this season especially if the Italians leave the Champions League at the group stage.
Turkish player Calhanoglu scored against AC Milan in the colours of Inter Milan from the penalty spot as the two teams played out a 1-1 drawin the league at the weekend. English defender FikayoTomori scored the goal for Milan, while Inter Milan striker Lautaro Martinez missed a spot kick which could have given his team a big win over their rivals.
The report mentioned earlier said that Italian Serie A giants AC Milan are trying to solve the contracts of three players crucial to the future of the club and they are Portuguese forward Rafael Leao, Algerian midfielder Ismael Bennacer and French left-back Theo Hernandez. All the three players have contracts until 2024.