Former AC Milan striker Marco Simone believes Mauro Icardi would be a great signing for the Rossoneri during the next transfer window. The Argentine is presently on a season-long loan at Paris Saint-Germain where he has impressed with a tally of 20 goals and four assists across all competitions.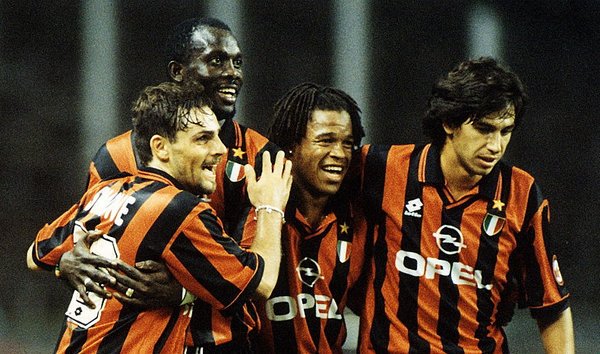 Despite his success, Les Parisiens have no plans of signing him on a permanent deal, particularly after Icardi's wife and agent Wanda Nara suggested that he would prefer a return to the Serie A. Speaking to La Gazzetta dello Sport, Simone said that he would prefer to keep Rafael Leao and Krzysztof Piatek at San Siro but the club may need a replacement for Zlatan Ibrahimovic, whose contract expires during the summer.
He told: "I would keep [Rafael] Leao. He has strength and talent. Otherwise, if you always look at the flaws in those who have talent, you have to start from scratch all the time. I wouldn't have given up on [Krzysztof] Piatek. If Ibra leaves, Milan would be short a striker. I think [Napoli's Arkadiusz] Milik would do well, but I would try to bring Cavani and Icardi to Milan. Mauro would be a great signing and an ideal situation."
Icardi has been a key tormentor of the Rossoneri defence when he has played for Inter in the past and it will be interesting to see the reaction of the fans, should he make the move between the sides. Meanwhile, Icardi won't be guaranteed with Champions League football with the Rossoneri unlike at Inter or Paris Saint-Germain and it remains to be seen whether the Argentine would accept the challenge of a rebuild. Icardi played a key role in Inter's return to the Champions League a few years ago but his future with the club appears bleak with manager Antonio Conte not fancying him.