AC Milan manager Gennaro Gattuso has said that his team are not looking into the results of Atalanta BC and they should be pleased with their current position on the table. The Rossoneri are currently three points behind Atalanta in the race for the fourth spot but they have the friendlier schedule for the final two games of the season.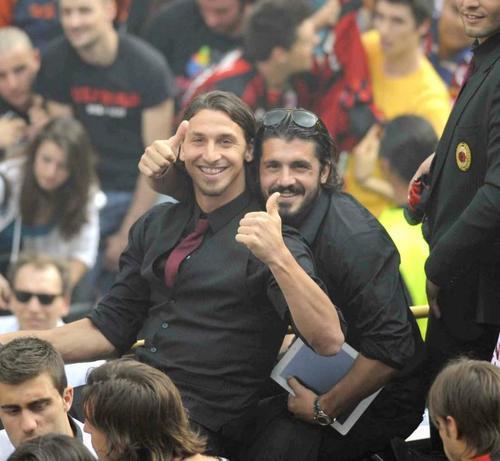 Atalanta have a tough fixture against Juventus on the road during the upcoming game week and when asked about that game, Gattuso said: "If the group is looking at Juventus-Atalanta? No, we can't control our destiny but we can control our pride. Let's not lose energy by looking elsewhere. We will face an already relegated Frosinone that will come to San Siro with nothing to lose. We're thinking of our pride and getting as many points as possible. This team is doing good things, the campaign we had to have… there is talk about us as if we were 8th, 9th or 10th but we're still in there, we have values and we've demonstrated them."
Atalanta had a tough Coppa Italia final clash against Lazio in midweek where they succumbed to a late 2-0 defeat
. As such, they come be at a disadvantage against the Serie A holders, who will be determined to end the season on a high following manager Max Allegri's decision to leave the
club during the summer
.
Despite this, the Rossoneri need to win their own games to stay alive in the Champions League push and their weekend challenge comes against 19th-placed Frosinone. The Rossoneri are clearly the favourites on paper to secure the maximum points but Gattuso has acknowledged that they need to be wary of the minnows, who are under no pressure after getting relegated from the top-flight. Milan managed only a frustrating 0-0 draw against Frosinone last time around.