AC Milan were once the benchmark for other Italian clubs, their free-flowing and star-studded side of the early nineties thrilling supporters across Europe.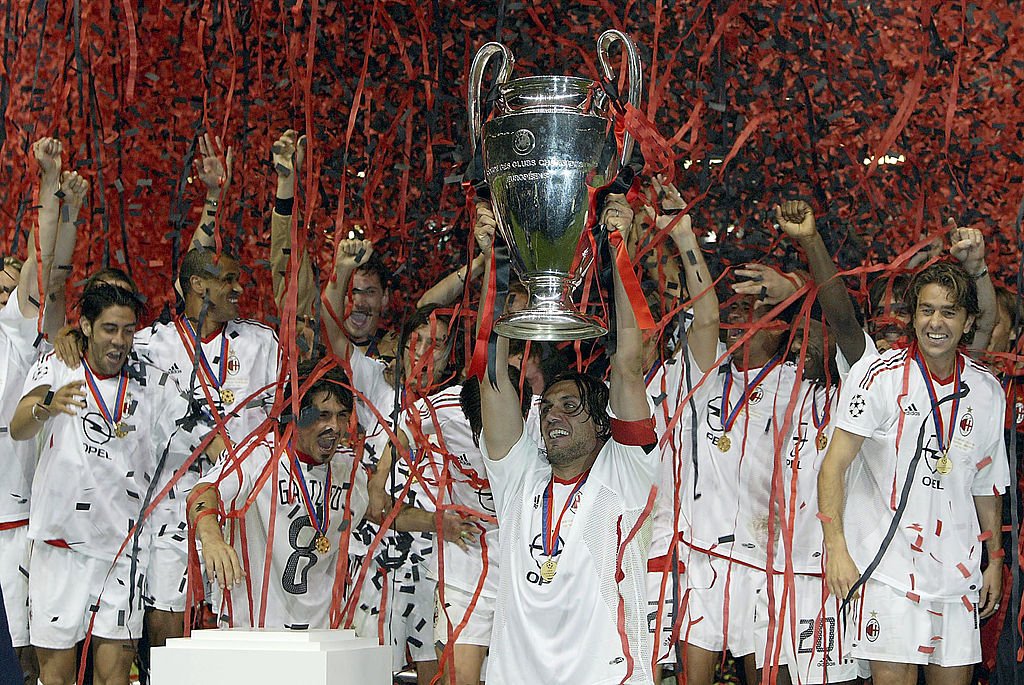 Now, as they languish 25 points behind Juventus in Serie A, they're just another wannabe side looking to retrieve past glories. Like Manchester United in England, they're a club steeped in history, led by a former hero but in dire need of a new direction.
Gennaro Gattuso was a hot-headed player, but he hasn't been able to take that into management with any level of success. His recent touchline spat with on-loan Chelsea player Tiemoue Bakayoko proved that he's still got a penchant for confrontation.
Bakayoko has been excellent for Milan this season, with rumours abound that he was going to make a big summer move to the north of Italy. After the big spat, he still might, but it's Inter and not AC linked with his signature.
The president of Milan, Brazilian Leonardo Araújo, has said that I Rossoneri won't be spending big money this summer, but that's likely to leave them further behind in the race for a Champions League place.
By Soccer illustrated. – Own work., CC BY-SA 3.0.
Juventus invested heavily in Cristiano Ronaldo, and this summer they'll also tempt Aaron Ramsey across from Arsenal, but it seems Milan are no longer big players in the transfer market. Their squad is not littered with names instantly familiar to casual observers, certainly not players of the stature of Paolo Maldini, Franco Baresi, Marco van Basten, Ruud Gullit and Frank Rijkaard.
They now rely on Fabio Borini, Riccardo Montolivo and Cristian Zapata, which underlines how far they really are behind their city rivals and the dreaded Old Lady of Turin. Gattuso has been under pressure, and if all he delivers is Europa League football, that will continue.
When all he is given is a Europa League budget, it's not surprising that he's struggling. At present, it seems unlikely to see AC Milan featuring amongst the favourites for Serie A next season in football betting markets.
Atalanta proved that you don't need huge budgets and big names to make a success of a season with a European place guaranteed. Milan is still a huge draw for players, but as they fade away from the major European spotlight, there's a chance to develop and alter their persona.
Once upon a time, they bought success and whilst Juventus are happy to do so, AC Milan must adapt to the restrictions brought about by the Italian game. There is no huge TV deal like in England or massive reserves of cash like in Spain. They're going to be forced to look to the blueprint of Ajax, a side renowned for developing from within, if they're going to succeed.
By olaszmelo – Flickr: AC Milan ultras, CC BY 2.0.
Young players in Italy could be drawn to the Milan set up. There's scope to trade on the famous name and stadium to attract not big stars on high wages, but the crop of eager young talent. If that were mixed with the odd star, the likes of Bakayoko from Chelsea, then perhaps there's a route back into the Champions League that Ajax and to a degree, Spurs have taken.
Leonardo has promised a summer of thrift, but that need not be the start of a decline. Instead, two Champions League semi-finalists have shown that not spending money is often as much of a route to success as buying big and thinking bigger.