AC Milan fans will be left disappointed after a lack of big names arrival at the Italian club.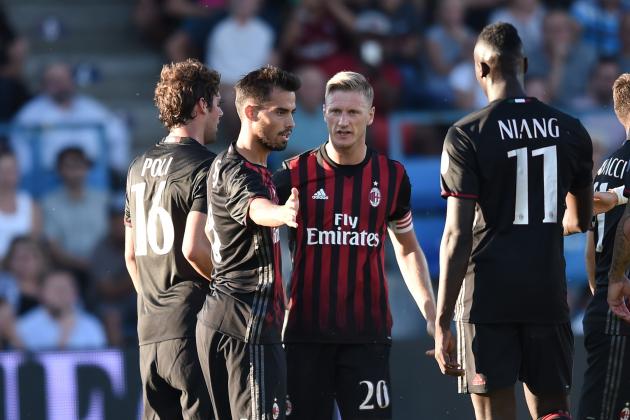 Indeed they will have been hoping that the new AC Milan coach would have invested in some big players so as to improve the team but unfortunately, it has turned out be quite disappointing for them. In fairness, the Italian club is currently experiencing financial issues, and it was clearly impossible for them to sign quality players.
They will be hoping that the new Chinese investors will be investing money at the end of the year so that they can buy new players in the January transfer window. Discussions are still going on, and it is believed that any injection of cash will be done by the end of the year when talks would have been finalized.
At the moment the AC Milan coach will be looking to patch up the team here and there to help them compete in the first part of the season. The coach Vincenzo Montella has brought in 4 players during the transfer window namely Gustavo Gomez, Jose Sosa, Mario Pasalic and Matias Fernandez and he will be hoping that they could improve the club.

Although these players are far from being marquee signings, they should be able to improve the AC Milan team and at least help them challenge for the European places.
Montella has clearly stated that he wants to bring AC Milan to the top of Italian football again and for this, he will need investment. The best thing for him will be to wait until January to find out whether he will be given money to buy new players. At the moment he would want to improve the team with what he has got and will be hoping that his new signings adapt quickly to the team.