The Milan duo of AC Milan and Inter Milan are reportedly interested in Galatasaray defender Victor Nelsson who's rated €25m. The interest of the two Milan clubs was revealed in today's edition of Turkish newspaper Sporx. It was disclosed that Inter Milan and AC Milan are on the trail of the defender and that the former wants to make a bid for the player.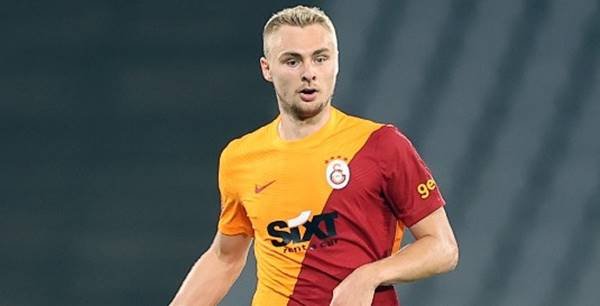 Turkish giants are open to the sale of Nelssonas revealed by the abovementioned publication as long as interested teams such as AC Milan and Italian champions Inter Milan meet their  financial demands for the player as revealed earlier.
23-year-old Nelsson has been in fine form since he moved to Galatasarayfrom FC Copenhagen in the Danish top flight and it's not surprising that big European teams are keen to sign him. His form has been a bright spot for Galatasaray this season in what has been a difficult league campaign for them.
Nelsson has been on the radar of AC Milan for some time, while Inter Milan are said to be convinced about him and are ready to make an offer for him. It remains to be seen ifthe Nerazzuriare prepared to go all the way financially in their quest to sign the defender. The major question on the Inter Milan interest for Nelsson is if they are ready to meet the valuation for the Galatasarayplayer.
For AC Milan, they are in need of a new defender following the injury to Danish player Simon Kjaer. The former Lille and AS Roma centre back sustained a serious injury some weeks back and he's expected to be out of action for several months as a result. The Rossoneri definitely need a new defender to help their quest for the Italian Serie A title this season.