Former AC Milan midfielder Massimo Ambrosini believes AC Milan were unfortunate to have not picked up a win over Juventus during Saturday's Serie A outing. The Rossoneri tried to push for the winning goal after making the scores 1-1 on the day, but the Old Lady pounced on a couple of late chances to secure a 3-1 triumph in the end.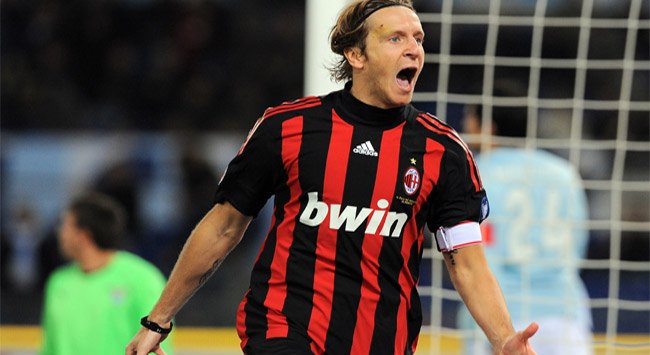 Speaking after the game, Ambrosini showed sympathy for his former employers, and felt they lost the match, trying to make the most of the occasion, he said: "Milan lost the game because they tried to win it. There was a lot of luck involved in Juve's victory. If there was a team that deserved to win and was better on the pitch then it was Milan."
Meanwhile, Ambrosini also praised the impact of manager Gennaro Gattuso, who has managed to change the club's fortunes during the backend of the season, he added: "Gattuso? His success is no surprise to me, because of his character. I was sure that he could bring out personality and charisma from a team which seemed to be flat. From an emotional point of view, I knew that he could spark a reaction."
Despite the Italian's best efforts, the Rossoneri have a difficult task of making the Champions League positions, having fallen eight points off fourth-placed Inter Milan. Gattuso's side do have a home game against their cross-town rivals, but even a victory does not strengthen their chances with Inter holding an eight-point gap for the moment with a vastly superior goal difference.
Milan went on a mega-spending spree last summer with the prospect of getting into next season's Champions League, and the failure to do so may hamper them financially during the summer. The likes of Franck Kessie and Gianluigi Donnarumma have been linked with overseas clubs of late, and it would not be a surprise, if they are sold off in order to reduce some of the club's debts.